the easter bunny decided to bring lucy a few little things this year. nothing too big--after all, she hasn't yet wrapped her head around the idea of the easter bunny, so i'm taking it easy while i still can!
anyhow, here's what's coming (in a recycled basket filled with fabric scraps, of course):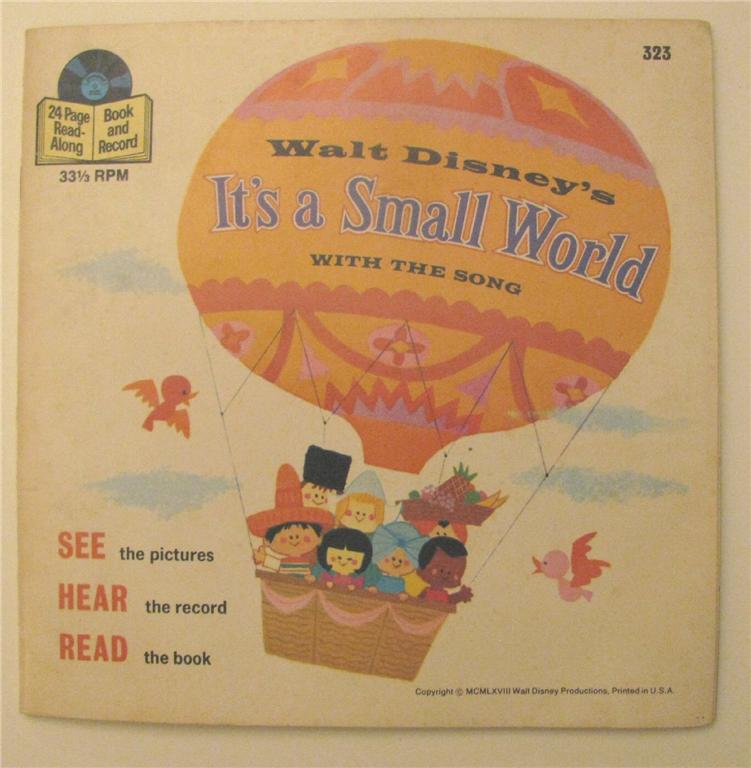 a 1968 copy of "
it's a small world
," a read-along book. missing the record, unfortunately, but it was only $1 so i can't complain. it's a small world was by far lucy's favorite ride at disneyland--we still talk about it every day--the boat, the singing babies, the eagle that landed on the canadian man's head. we also listen to the song while riding in the car. on repeat. every time.
without fail
. one month in and this mama is starting to go bonkers. anyhow, i think she'll love the book.
beeswax block crayons from
bella luna toys
. lucy always ends up breaking regular crayons so i thought these might be worth a shot.
a brush. she actually found this today and was delighted--running around on the deck shouting "NEW brush mommy! NEW brush!" i stashed it away again--hopefully it's safe until sunday.
i guess no easter basket is complete without a little sweet stuff. i dug in my heels when it came to buying real candy--she's getting bunny snacks instead. the fact that these gummies are gelatin-free makes me happy. i may eat meat but gelatin truly skeeves me out. i didn't, buy the way, get the 4-pack as the photo depicts. just a single box for my little girl.
she may get a couple
baby sock bunnies
if i can find the time--seriously, how cute are these? i am not much for hand-sewing however, so we'll see.
hudson's getting a kiss on the noggin and a pat on the tush. that's all i could come up with for the boy who has everything he needs!